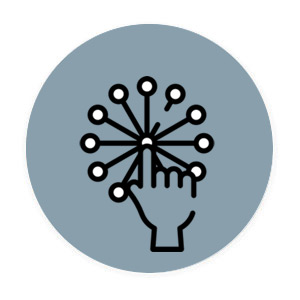 People will always need to meet in person in order to network, but having the ability to meet digitally when there is reduced scope for travel is a considerable advantage.
Meetx has, for a number of years, helped to organise digital conferences or hybrid meetings, which has enabled us to develop not only sound in-house knowledge and experience but also solid relationships with suppliers of software platforms, technology, speaker services, etc.
Global reach
Thanks to digital advancements, people can now come together in a way that was previously impossible. This is more than evident in the field of scientific congresses, where it is now possible to reach a whole new global community. There is also a greater likelihood of more delegates from outside Europe participating digitally in European conferences.
Hybrid conference option
Meetx's experienced project managers can help you to evaluate and choose the digital solution that best suits your conference and will attract the most delegates. Meetx can help you to produce a SWOT analysis that sets out the pros and cons prior to you deciding whether a hybrid, digital or hub conference is the right solution for you.
A hybrid or hub conference solution helps to maximise the potential of the conference by offering the full spectrum of services, with delegates able to choose to participate in the event physically or online, as well as access exclusive material that is presented digitally.
Future development
Please do not hesitate to contact our team if you require assistance making the best use of all the innovative digital options available to you, your association and your delegates.