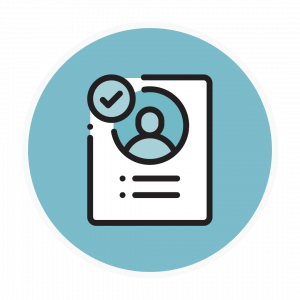 Meetx ensures that the delegate can register for the event easily as well as receive all the necessary information. Having Meetx manage communication with delegates before, during and after the conference eliminates the risk of questions and queries being left unanswered.
We have sound experience acquired over the years of delegate management and organising hotels for delegates and speakers at conferences of various sizes in Sweden and around the world. This has enabled us to develop efficient processes and deliver an outstanding service every time.
Registration
First impressions are important! Meetx ensures that the delegate can register for the event easily as well as receive all the necessary information. An online registration form is created to enable delegates to register easily for the conference, book a hotel and pay online. We use modern systems and forms can be tailored to suit your specific requirements.
Meetx communicates with the delegates and ensures that everyone gets the information they need. We create a specific e-mail address for your conference and have an experienced team who are available via both e-mail and telephone.
When the event opens, we can coordinate the secretariat on site and greet your delegates. We can prepare materials, register the delegates, amend arrangements, etc. and be on hand as a point of contact for your guests. We can also help to book and coordinate event hosts and any volunteers required.
Hotel arrangements
Meetx books and secures hotel room capacity with a range of prices for your conference. This service includes price negotiations, booking and the signing of group agreements with hotels, as well as the monitoring and amendment of bookings in relation to hotels' cancellation policies.
Delegates can reserve a hotel room online when they register for an event, at a later date or directly with us by telephone or e-mail. Meetx sends the delegate a confirmation and other information and takes care of any questions or queries.
Meetx also provides an online booking service for individual bookings in Gothenburg.
Travel services
Do you need help organising travel for your speakers and other participants?
Meetx can manage travel arrangements for both groups and individuals. We book and secure both domestic and international travel packages to suit all budgets.
If organising travel for a larger group, we can also negotiate discounts and a booking service through SJ for individual trips using a booking code, all to help your guests travel easily to the conference in an environmentally friendly way.