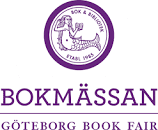 24 – 27 September, 2020
Tre teman på Bokmässan 2020: Sydafrika, LÄS! LÄS! LÄS! och Digital kultur
Bokmässan 2020 har tre teman: Sydafrika, som är temaland och Guest of Honour, samt temasatsningarna LÄS! LÄS! LÄS! och Digital kultur.
Sydafrika och Sverige har nära relationer och starka förbindelser som sträcker sig tillbaka till 60-talet, då Sverige bidrog med politiskt och humanitärt stöd i kampen mot apartheid. Mässansvarig Frida Edman påtalar att temasatsningen inte minst handlar om att lyfta dagens berättelser från ett litteraturrikt land med elva officiella språk, en framväxande kvinnokamp och många unga poeter.
Formellt är National Library of South Africa och Sydafrikas kulturdepartement, The Department of Sport, Arts and Culture, partners till Bokmässan när Sydafrika blir hedersgäst. Programmet kommer också att byggas tillsammans med en rad organisationer från civilsamhället, däribland Olof Palme Center och Svenska Kyrkan.
Plats: Svenska Mässan, Göteborg
Mer information: bokmassan.se